----------------------------------------------------- FREE
Monday, 7 May 2018
16.30
Presentation. Perform the story - a new approach, by Aris Lanaridis.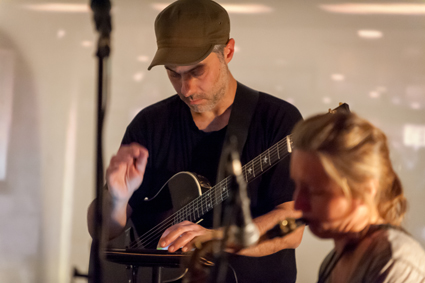 In this short talk Aris Lanaridis, Film, Theatre and Media Composer based in London will introduce his personal approach towards music interpretation and composition, Perform the Story. Aris is using Perform the Story in all his personal composing and performing projects and has also integrated it into his research and into his MA and BA teaching at Leeds Beckett University. Put briefly, Perform the Story connects a musician's emotions to music through music's storytelling ability and finds application in interpretation and composition with a particular match in composition for the moving image.
Aris will talk about the philosophy and the objectives of his approach in brief, will speak about Perform the Story seminar and will play a short video from the latest seminar he ran in Athens. He will welcome questions from the audience and will later be available for one-to-one chats with people that may want to know even more about his approach.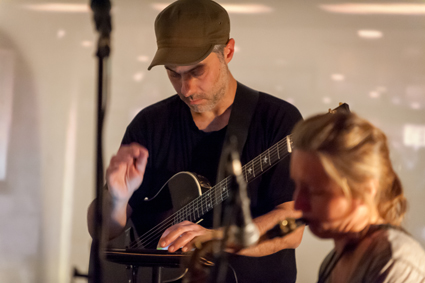 Aris Lanaridis
Aris Lanaridis finished his guitar studies in 1998, in Piraeus Conservatory in Greece. He has given many solo performances in Greece, Spain and the UK. In 2005 he released a CD with the "Animacorda" guitar duo and under the same title. In 2009 he completed his MA studies in 'Composing for Film and TV' at Kingston University in London and he is nowadays finalising his PhD at Leeds Beckett University on the topic "Conveying Musical Meaning Between Composer and Audience". He has composed music for short films, documentaries, promo videos, videogames, theatre, dance theatre, slideshows and books. He currently lives in London, working as a freelance film & media composer, workshop leader and part time lecturer at Leeds Beckett University. He is the Inventor of the "Perform the Story" approach.
-----------------------------------------------------