The Festival started in 2008, the brainchild of its Artistic Director Christos Prosylis. The London Greek Film Festival aims to showcase and promote contemporary Greek films and screenplays with no specific subject, or foreign films and screenplays with a Greek interest [cast, directors, producers, subject, filming in Greece etc.] from around the world. It also promotes Greek culture in general, organizing international competitions [poetry, literature, photography, art, forums, etc], workshops, seminars, events, and many more, with emphasis given to modern creators and authors. It aims to be the meeting point and the crossroads between East and West in relation to modern Greek filmmakers and the Greek Cinema.
11th London Greek Film Festival: 7-12 May 2018
Main venue for screenings and events: Theatro Technis (26 Crowndale Road, London, NW1 1TT), just a few minutes from Camden Town, close to the city centre.
More spaces are likely to host parallel events such as workshops, forums, special screenings and parties, during and before or after the days of the festival.
The screenings are attended by hundreds of cinema goers (50% Greek origin - 50% international, 45% males - 55% females, ages 20-55 about 85%). The Festival's website has steadily been counting page visits in their hundreds of thousands each year (about 40% from Greece, 60% international from across the world). Participants directors, producers, artists, and authors, are mostly Greeks or Greek origin from across the world (about 75%).
Sponsors are an integral part of the whole project as they contribute in carrying out all the events in the best possible way. They also help in the Festival's longer term development in the super competitive environment of London. The Festival offers tailored made rewarding Sponsorship packages, which involve the promotion of our Sponsors through the activities and the networking opportunities during the screenings and the parallel events, as well as online via our websites.
Some of the Benefits:
Logos in our posters, sponsor's banners in the in-house screenings and events.

Logos, web banners and links in our web sites, press releases, news letters, social media.

Video promos or corporate videos in our websites, in-house screenings, events.

Free entry in screenings, sponsored by a specific Sponsor.

Honorary event (i.e. party or Odysseus Awards event) in Athens or London, in the name of the Sponsor.

Odysseus Awards, can be offered under your business name.

Exclusive Sponsorship opportunity for specific activity of the festival, as the poetry or literature competition, a workshop etc.

Free Premium Passes for all screenings during the festival.
Tailored made sponsorship packs can be developed for our sponsors.
Basic Sponsorship Packs:
Website:
www.londongreekfilmfestival.com
Photos:
www.facebook.com/pg/londongreekfilmfestival/photos
Social Media
:
Facebook:
www.facebook.com/londongreekfilmfestival
Twitter:
www.twitter.com/londongff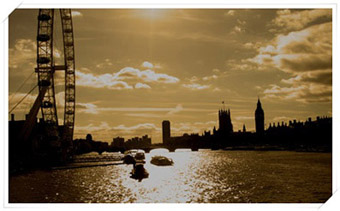 Contact E-mail us: sponsors [at] londongreekfilmfestival.com *please replace [at] with @ symbol to send email --------------------------------------- Talking about us: "Whether those [recent Greek films] represent a dawn or twilight for the country's film-making, will be easier to judge after this event, which brings a handful of features, shorts and documentaries." The Guardian "In the face of adversity, Greek cinema battles on." Time Out London "It is an extremely important event which promotes Greece and its culture to London, a major cultural metropolis of Europe. (...) It presents one of Greece's best-known showcases and meeting points for emerging talent, and seeks to promote the importance of film as a means to develop the next generation of filmmakers and moving image artists. (…) Definitely consists one of the most important initiatives of cultural diplomacy in the British capital." Embassy of Greece in London, Press Office --------------------------------------- Films and Screenplays accepted from: Greek Origin Individuals and Production Companies from all over the world, with no specific subject in their work (Greek Diaspora & Greek-Cypriots included), or International Individuals and Production Companies from all over the world, with film or screenplay related to Greece (i.e. subject, myths, history, locations or filming in Greece). Kind of films: fiction feature films [μεγάλου μήκους μυθοπλασίας] short fiction films [μικρού μήκους μυθοπλασίας] documentaries [ντοκιμαντέρ] experimental films [πειραματικές ταινίες] video art [ταινίες βιντεοτέχνης] Kind of screenplays [script competition only - διαγωνιστικό σεναρίου μόνο]: fiction feature [σενάρια για ταινίες μυθοπλασίας μεγάλου μήκους] short fiction [σενάρια για ταινίες μυθοπλασίας μικρού μήκους]